World War I in Saratoga
World War I began in 1914 with the assassination of the Archduke Ferdinand, heir to the Auto-Hungarian throne in Sarajevo, but America did not declare war on Germany until April of 1917. The Armistice was signed on November 11, 1918 so America was a participant in The War to End All Wars for only 19 months.
In 1917 Saratoga was a very rural community. There were only about 2,000 residents in all of Redwood Township, which at that time included parts of Los Gatos and Sunnyvale. Saratoga was a village, not a town. Nevertheless, Saratoga was a very active participant in the national war effort and a substantial number of citizens signed up and served in the military.
There are six soldiers whose names are engraved on the Memorial Arch in Blaney Plaza at the Saratoga Crossroads with the words:
" Who Gave Their Lives For Their Country 1917-1918 "
We have been able to gather some personal information for five of them. Members of the Advanced Placement in United States History (APUS) classes at Saratoga High School gathered this information (Instructor: Matt Torrens). Only two of the six listed are known to be buried at Madronia.
Frank William Mann
John P. Pourroy
Frederick Edwards Sanders
Clark Booth Waterhouse
Christian N. Pedersen
Fred Thomson
Fred Sanders lived on Pierce Road and he was the oldest son of John and Bessie Sanders. His father was born in Germany and his mother was English. There were four children in the family, two boys and two girls. Fred was a sergeant of marines and was killed in action in August of 1918 and is buried near the town of Soissons. A clipping from the files of the Saratoga Museum told a heartbreaking story about his death.
For many months Mr. and Mrs. Sanders tried to find word of their missing son, finally writing to their Congressman in Washington. Congressman Hayes wrote a personal letter to France. A return letter came from a French mother who wrote," My brother, who was during the war a combatant in the French army, one day found on the ground five American killed soldiers. They were on the table land of Chaudan, near a village Vierzy not far from the famous town of Soissons. It was in the end of August, 1918. My brother saw near these soldiers a plate of identification. He picked it up. It was a fine silver plate with these words: Frederick E. Sanders 1-6-5 USMC."
Sanders was 26 years old when he died. He was born in San Jose on February 23, 1892 and attended the Sunol school, moving to Saratoga with his family when he was 10 years old. He enlisted in the "Devil Dogs" in November, 1914 and saw active duty in Mexico and Haiti. He was sent to France when the war broke out and was attached to the 45th Company, Fifth Marines.
Frank W. Mann, 25 years of age died in a military hospital after a mastoid operation. He was drafted from the Saratoga district, according to a newspaper story, and went to Camp Lewis in Washington state on October 30, 1918. His parents, Charles and Rosa, were in their early 60's when he was killed. He had one younger sister, Katherine.
The report says he was one of the "best men physically to be drafted". However a peculiar series of small ailments put him in the hospital. First he had surgery on his toe, which kept him in the hospital for two weeks. This was followed by a light attack of measles, then a cold and finally the mastoid operation. His jugular vein was severed during the surgery.
John P. Pourroy died on January 19, 1919. He was a member of a large family who lived in the Saratoga Hills on Lake Ranch Road, now know as Sanborn Road. There were at least nine children born to Pierre and Marie Pourroy and John was their third child, second son. The family was noted for its pioneering efforts in fruit raising and viticulture. He is buried at Madronia Cemetery.
Fred Gordon Thomson is buried in Los Gatos cemetery. His family lived on Quito Road and his father, William, was a farmer. His mother was named Louise and he had a sister, Jean, who was two years younger. He died in December 15, 1919.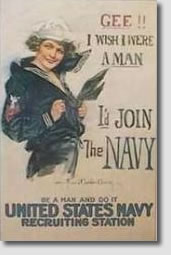 Clark B. Waterhouse died in an Army hospital of the influenza. There was a worldwide epidemic at the time that killed millions of people around the world. Military camps were especially hard hit and hundreds of soldiers died. Clark was a very personable young man who lived on Three Oaks Way. He was very interested in trees and had attended the University of California at Berkeley to study landscape architecture. He decided to take a year away from his studies to work as a ranger in the Sierra near Fallen Leaf Lake.
Clark's father was a prominent local businessman and investor, George B. Waterhouse. Clark lived with his brother, Mills M. Waterhouse who was five years older, and his aunt, Lyra Mills. Clark attended high school in Campbell and persuaded a group of his school friends to dress up as Indians for the annual Blossom Festival parade. Clark is buried in Madronia Cemetery. Clark's high school sweetheart, Lois Pendleton, lived just down the road and later became a medical missionary to China. He is buried at Madronia Cemetery.
Christian N. Pedersen is commemorated on the arch but at this time there is no information available about him or his family. We were not yet able to locate information in the census records or the local directories. He does not appear in military cemetery listings.
One additional casualty is reported in the local news but his name does not appear on the Memorial Arch since he does not appear to have been a Saratoga resident when he enlisted. A headline from the local newspaper says " Lad Who Helped Fire War's First Gun Dies Here". The story says that Austin de Varlia was a member of the gun crew that fired the first American shell into the ranks of the Germans. He suffered the effects of German gas and died at his mother's home on Springer Road just past his 21st birthday. He was the only child of a widowed mother, Mrs. D. de Varlia, who cared for him during his final weeks. He was buried at Cypress Lawn cemetery.
Another newspaper report says "Saratoga Boys Enlisted" with a list of the following names. Since Saratoga was not an incorporated town at that time, it is likely that many of this young men lived outside the city area that we currently consider Saratoga. The following local residents served in World War I.
| | | | |
| --- | --- | --- | --- |
| Major Charles Fallows | Kenneth H. Dyer | Jerome McDonald | Walace Rolls |
| Lieut. R. L. Hogg M.D. | Frank C. Ghersi | Fred Marenco | Fred Sanders |
| Lieut. French Lake | Roy E. Graves | Philip W. Marenco | Walter Scott |
| Lieut. Robert K. Vickery | Harold K. Hayes | Arthur McGuire | Robert B. Sindensol |
| V.V. Adams | Stanley Johns | C. Nygard | L. K. Tambling |
| George C. Baker | Harry T. Johnson | John Owen | Fred Thompson |
| A.C. Booker | Lester M. Johnston | Chris Pedersen | William Thompson |
| Leslie Cox | Lewis B. Johnson | Ray Priest | Walter Tomlinson |
| Frank Cox | Charles R. Johnson | Sylvester Ramizini | Mills Waterhouse |
| Frank B. Costa | Harrison Krapp | E. Renn | Everett Wilson |
| Paul Creek | Frank Lawlor Jr. | L. Renn | F. B. Williams |
| Donald Currier | Milton V. Lawlor | Virgil Rice | William Williams |
| Sibley Dawley | C. Lotti | Roland Rice | Chester Bonjetti |
| Elwood Dow | F. Wilbur Mitchell | Sam Rodoni | Harold Dow |
| Lowell Dunham | Ralph O. Mitchell | Walter Rodoni | Gus Johnson |
| Gregory Rice | Warren Sterne | | |
Decorated World War I Hero
Saratoga's most decorated World War I hero is not mentioned in most records. He was Chinese and his name was Sing Kee. He was born in Saratoga on January 25, 1895 in a house on lower Big Basin Way. His father operated a store and labor contract business in Saratoga. Sing Kee was educated in Oakland Schools and enlisted in the military on a visit to New York in 1917. He was awarded the Distinguished Service Cross and the French Croix de Guerre for his heroic actions. He is believed to be the first Chinese American in America to be decorated for bravery. After the war he remained in New York and worked in immigration services. (See his Biography on this site under Chinese in Saratoga.)
Sources: Cunningham, Florence. Saratoga's First Hundred Years. Panorama Press, Fresno, CA 1968. Hom, Gloria. Chinese Argonauts. Foothill Community College, Los Altos, CA 1971. Scrapbooks and clippings from the archives of the Saratoga Historical Foundation.
April Halberstadt
April 2006